Ascent Solar Hits CIGS Efficiency Milestone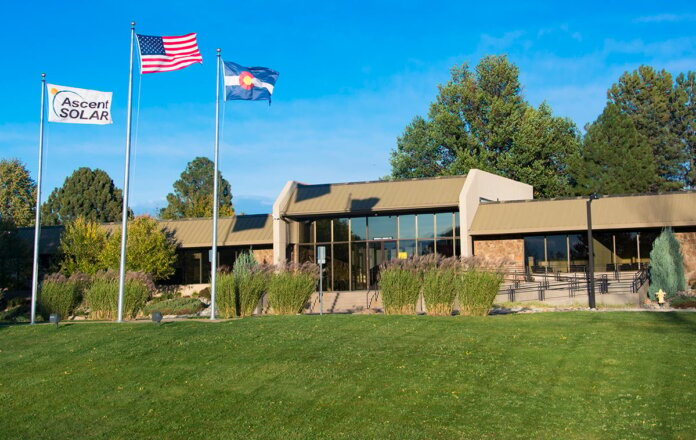 Ascent Solar Technologies, a developer and manufacturer of thin-film solar photovoltaic solutions, says recent test results have shown that the company's proprietary CIGS technology yields an efficiency rating of 17.55%.
In August, the Ascent team began working to optimize both the manufacturing processes and chemistry of its CIGS technology. This has resulted in a steady increase in efficiency that began with a jump from 10.8% to 15.2%; an additional increase to 15.5%; and now this significant increase to 17.55%.
The latest efficiency increase can be attributed to the addition of rubidium fluoride to the chemistry, combined with improvements to Ascent's manufacturing process. The improvements will result in an increase in specific power in the space environment from 1,900 W/kg to 2,100 W/kg at AM0. This enables the solar energy system to provide additional power with the same flexible, resilient and lightweight footprint.
Ascent plans to further improve its CIGS technology efficiency through incorporation of Zn(O,S), a thin film that is considered a promising candidate for a cadmium-free buffer layer, as well as broader chemistry optimization. Utilizing Zn(O,S) increases efficiency and specific power as it expands interactions with light in the blue spectrum, as well as helps counter degradation through improvements after light soak.