Erthos Expands Portfolio with Five New Solar Projects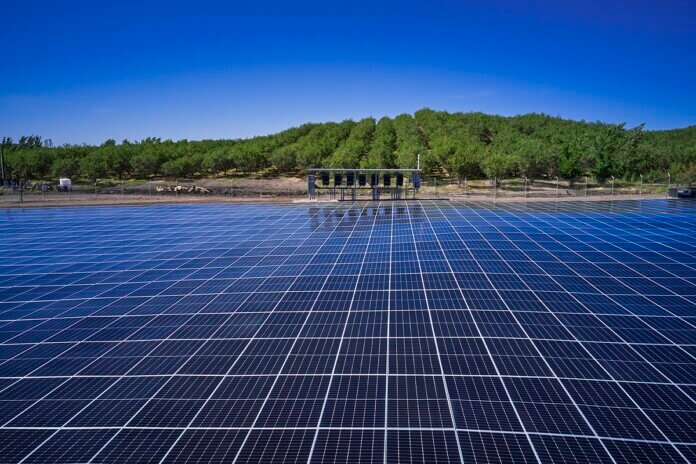 Arizona-based Erthos Inc., an energy technology company focused on advances for utility-scale solar, has 34 MW of new projects under contract. The commitments span agreements with five solar developers in the United States and represent the industry's growing adoption of Earth Mount Solar PV technology. The new portfolio covers multiple geographic regions in the country — with sites in California, Utah, Arkansas, Texas and South Carolina — and highlights the numerous benefits Erthos offers developers.
White Pine Renewables, a California-based solar and energy storage developer and operator, first adopted Earth Mount Solar PV technology in 2020, when it became Erthos' first commercial client. Four additional projects with Erthos followed in 2022; now they've added two more totaling approximately 12 MW.
Ute Energy Exploration & Marketing is based in Ft. Duchesne, Utah, and was founded by the Ute Indian Tribe to protect the tribe's natural resources by ensuring their responsible and sustainable development. With a desire to keep all development emissions as low as possible, Ute Energy selected Erthos for its upcoming 3-MW solar project, which will be located on the tribe's land in Utah.
Erthos also has contracts with Cedar Lake Power to deliver three new solar plants in South Carolina totaling 10 MW. Including projects totaling 9 MW with two undisclosed developers, this brings the new portfolio of contracted projects to 34 MW.
Erthos now has 17 solar plants under contract nationwide; more projects are imminent. "With each new project, Erthos proves its ability to offer a highly attractive alternative to the status quo," says Jim Tyler, CEO of Erthos. "We've said from the start that we can deliver on the lowest cost of energy. Now, with two years of plant operating history, we can prove it with real-world performance data."