Jinko Solar Panel Review (2023)
Overview
As of now, Jinko Solar stands as the globe's largest solar panel producer. They're renowned for delivering reliable, economically efficient solar panels tailored for both residential and commercial needs. With a history of setting new standards in solar cell efficiency and innovative advancements, Jinko Solar has positioned itself as a top-tier player in research and innovation. Their recent emphasis on high-performing, cost-effective N-type cells is evident in their Tiger NEO series panels.
Key Details of Jinko Solar Panels:
Power Capacity: Ranges from 370W to 635W
Efficiency: Impressively high, between 20.6% and 23.2%
Cell Technology: Involves P-type, N-type, and TOPCon
Price Range: Moderately priced ($$-$$$)
Star Product: Tiger Neo 440W
Warranty Duration: Extensive, spanning 12 to 25 years
Customer Service Rating: Admirable, 4 out of 5
Jinko Solar's Legacy
Starting its journey in 2006, Jinko Solar rapidly scaled to become the leading solar panel producer by 2016, just a decade into its operations. The firm has maintained this high position for over half a decade, marking a significant 14.3 GW global shipment in 2019 alone. Situated in China, this colossal enterprise has a global footprint, employing an extensive workforce of over 15,000 across 70 nations. They have strategically positioned their manufacturing centers in China, Malaysia, and the USA.
The huge rise of Jinko Solar can predominantly be attributed to its unwavering commitment to research, performance analysis, stringent quality checks, and exhaustive durability assessments. Their industry dominance is further solidified by a string of record-setting accomplishments and consistent top-tier ratings by independent evaluators, notably the PVEL scorecards. While Jinko Solar historically aligned with tried-and-tested panel technologies like the P-type PERC and half-cut cells, their recent ventures, like the Tiger NEO series, signal a shift towards pioneering innovations.
Jinko Solar Panel Assortment
Being a premier PV producer, Jinko caters to a diverse range of requirements by offering solar panels suitable for residential, commercial, and utility-scale projects. For expansive MW scale systems, they're equipped to modify panel designs to fit particular needs. Here's a breakdown of Jinko's panel portfolio:
Cheetah: Compact and budget-friendly panels for straightforward needs.
Tiger: Compact panels, straddling mid to top-tier performance.
Tiger Pro: Larger panels, balancing between mid to high-tier performance.
Tiger Neo: Premier performance panels, ideal for an array of setups from homes to utility-scale infrastructures.
Many solar installation professionals view Jinko Solar as a go-to for accessible, budget-friendly solar solutions. Aligning with several counterparts, Jinko's core lineup features panels based on conventional mono PERC cells employing P-type silicon. Yet, their recent stride into the top-tier performance sphere is marked by the Tiger series, founded on high-grade N-type cells. Historically, this high-grade N-type cell domain was dominated by elite panel producers like SunPower, Panasonic, and REC. Nevertheless, recent advancements have seen many, Jinko and Trina Solar included, devising economical N-type cell production techniques to enhance panel efficiency.
Advantages of N-Type Cells Over Traditional P-Type Cells
Enhanced energy efficiency.
Diminished degradation rate, standing at a mere 0.4% annually.
Superior performance in elevated temperatures.
An increased performance guarantee.
Overview of the Cheetah Series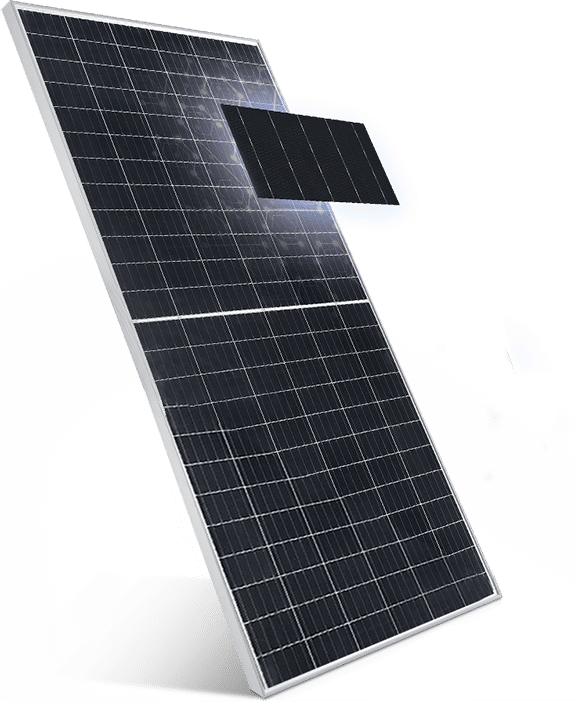 The Cheetah series stands as Jinko's first venture into panels named after majestic felines, succeeding the now-outmoded Eagle series. Launched in 2018, the Cheetah panels come in diverse capacities ranging from 325W to 340W. These are available in the regular 60 (or 120 half-cut) cell size typically used in residential setups, and they can extend up to 410W for larger commercial applications. In feedback gathered from installers, the Cheetah series received commendable reviews for its integration of quality and affordability. However, a handful of them pointed out issues like non-uniform frame dimensions and occasional discrepancies in glass tinting (which is only a visual inconsistency).
In 2020, Jinko broadened the horizons of the Cheetah series by introducing an enhanced 66 cell (or 132 half-cut) panel. These new panels not only show off increased efficiency but also have an amplified power output fluctuating between 360W and 380W. This innovative 370W panel variant is steadily gaining momentum in the industry and is anticipated to dethrone the conventional 60 cell (or 120 half-cut) format in forthcoming times.
Overview of the Tiger Series Panels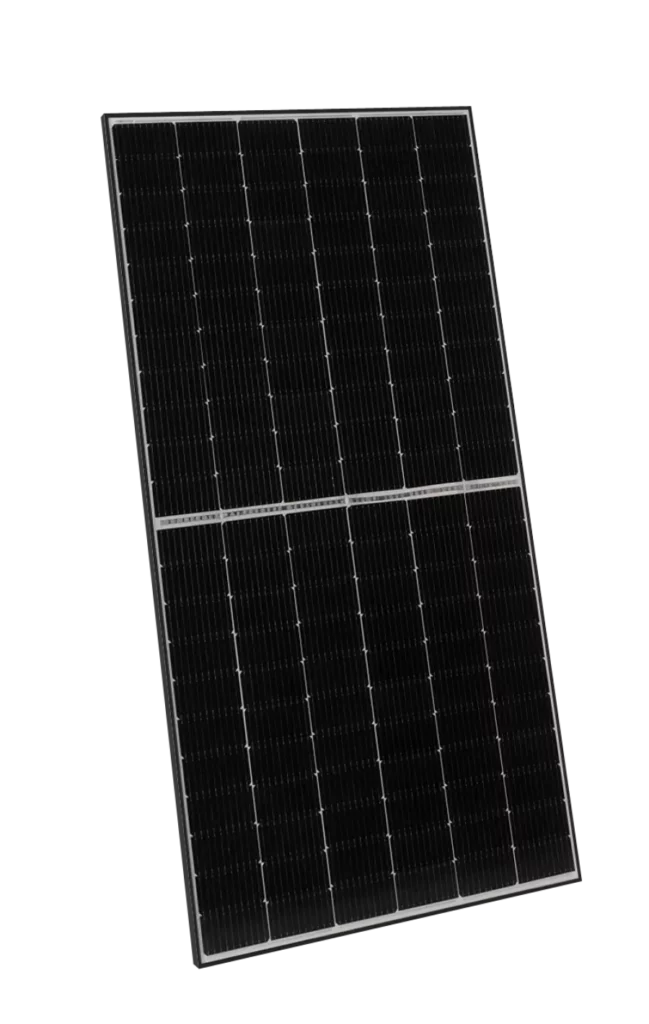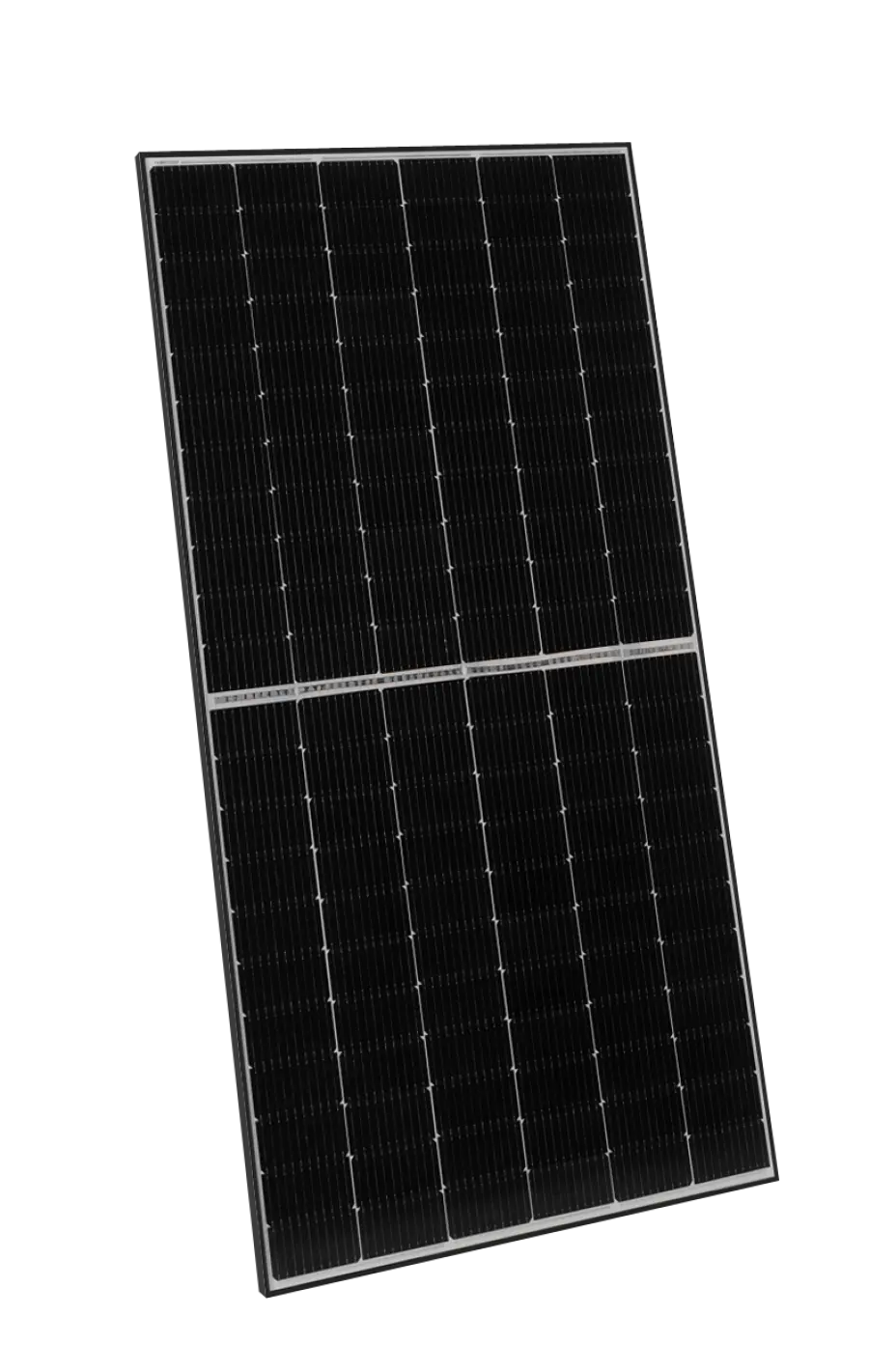 The advanced Tiger series panels are recognized for their superior performance, with ratings spanning from 370W to 470W. These panels are embodiments of the latest advancements in PV cell technology. Notably, they incorporate larger-sized cells, the multi-busbar (MBB) system featuring 9 slender wire busbars (a departure from the conventional flat ribbon busbars), and a unique technology coined by Jinko as 'Tiling Ribbon' (abbreviated as TR). The TR technique involves a production strategy where cells slightly overlap, reminiscent of shingled cells. This overlapping minimizes gaps between cells, thus maximizing the surface area and subsequently enhancing efficiency. To achieve this intricate design, Jinko employs a distinct pressing method to connect the thin wire busbars. An added advantage of this approach is its cost-effectiveness and the significant reduction in soldering requirements, which can often contain lead traces. The culmination of these ingenious modifications leads to elevated performance, better reliability, and increased efficiency.
Tiger Panel Highlights
Utilization of high-grade N-Type cells.
Incorporation of TR – a high-density cell technology.
9BB – Embracing nine busbars.
Assurance with a 20-Year Product Warranty.
A robust 30-Year Performance Warranty.
Tiger Pro Series Overview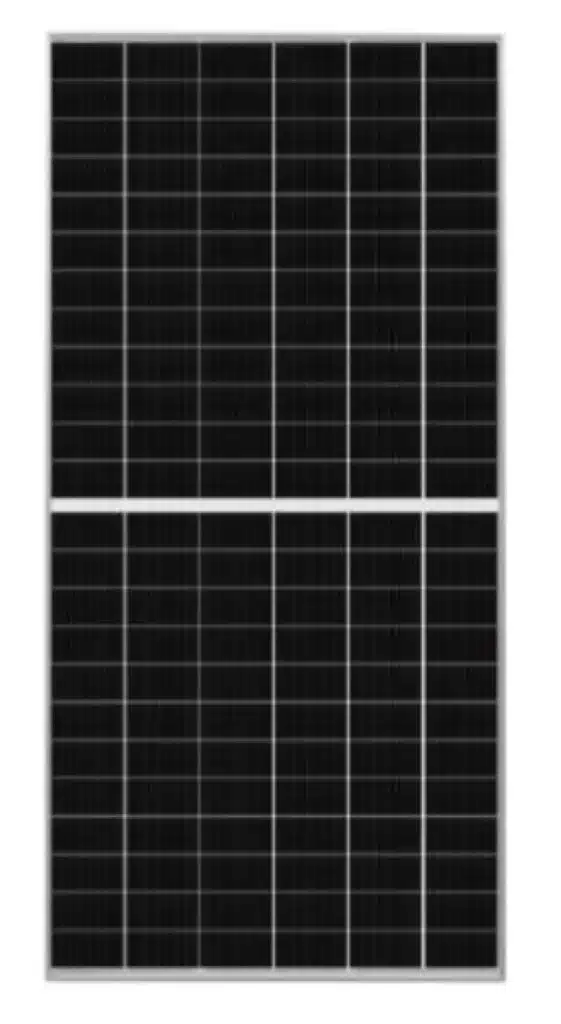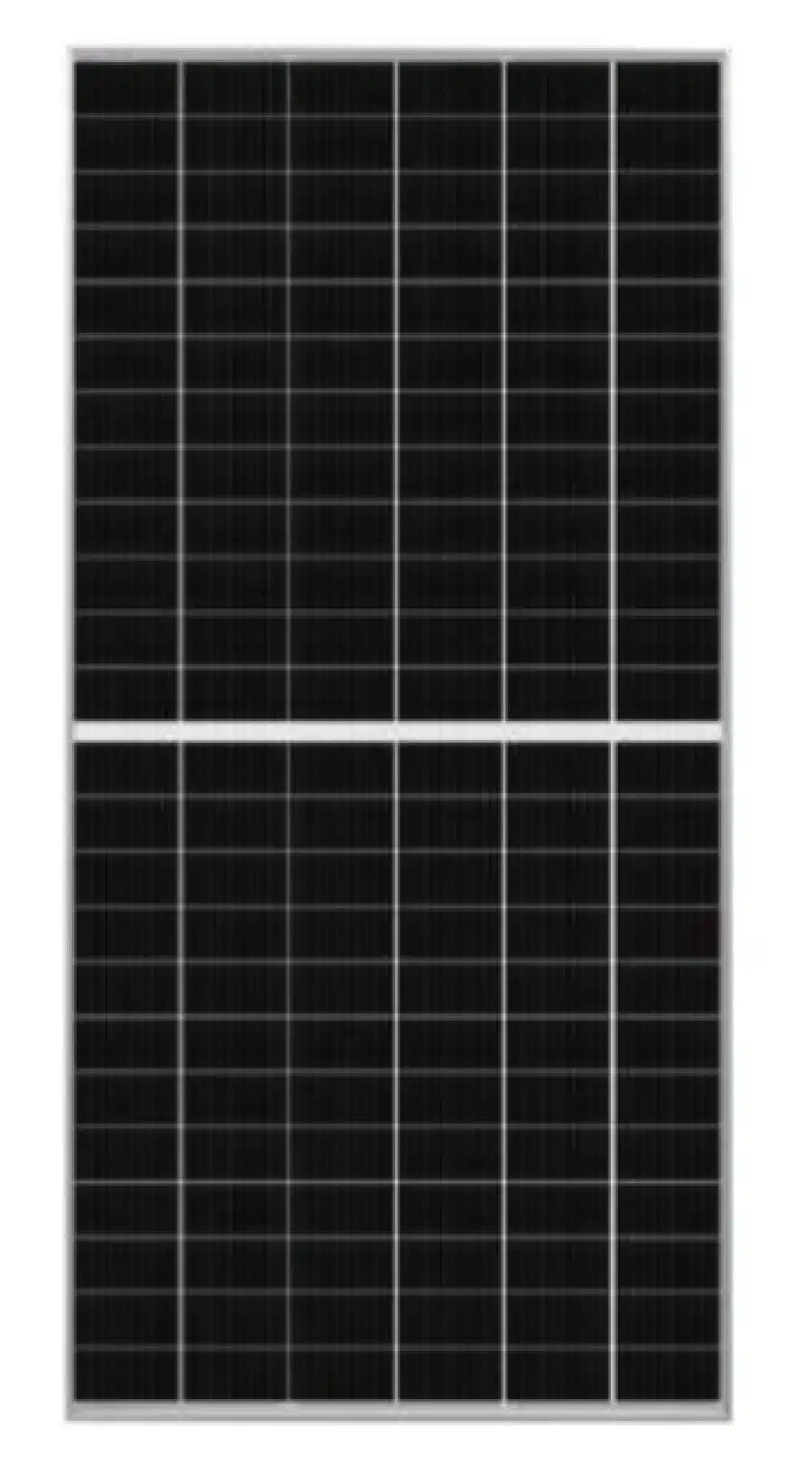 The Tiger Pro panels, a subsequent advancement in the Tiger series, marked their entrance in 2020 by setting a new benchmark with a power capacity soaring up to 580W. In a quick succession, during the SNEC PV Power Expo in China, JinkoSolar showcased an even more powerful 610W variant of the Tiger Pro panel, positioning it amongst the highest-performing panels in the industry. The initial models began at 530W, gradually escalating to 580W, and eventually surpassed 600W as production scaled and cell efficiency improved – a progression strategy adopted by numerous manufacturers.
Currently, the Tiger Pro panels are diversified across an expansive spectrum of sizes, catering to a large range of requirements. This spans from the more compact 54-cell 400W panels to the grander Tiger Pro versions that reach up to 550W. These panels are anchored on the expansive 182mm cell structure and integrate a 9 MBB Tiling Ribbon (TR) cell blueprint. By harnessing high-grade N-type silicon as their foundational material, these panels attain impressive efficiencies of up to 21.6%. Additionally, the MBB cell configuration contributes to a reduced temperature coefficient, marked at -0.35%/°C.
Tiger Neo Series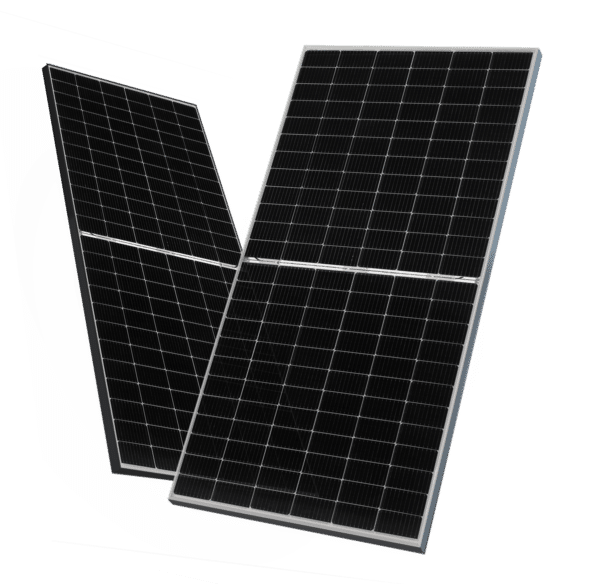 Jinko's Tiger Neo series signifies their newest venture, standing tall on the high-caliber TOPCon cell framework. These TOPCon cells, sculpted using the purest of N-type cells, are gradually gaining recognition as the potential future industry norm. This shift is largely attributed to their enhanced efficiency when set against the standard Mono PERC cells, which are rooted in a P-type substrate. Within the Neo spectrum, capacities extend from a moderately sized 440W panel to the expansive, high-capacity 635W panels tailored for vast solar farm installations. With modern breakthroughs in technology, the Neo panels have pushed the boundaries, achieving a staggering efficiency peak at 23.2%, a feat made possible through the dense cell structure and the avant-garde high-efficiency N-type TOPCon cells. The Neo lineup is accessible in diverse sizes tailored for varied needs, encapsulating 54, 60, 72, and 78-cell models.
The TOPCon cell technique brings other commendable features to the table:
A notable bifacial coefficient, amplifying bifacial efficacy (capturing reflected illumination from the panel's rear).
Negligible LID and a substantially minimized LeTID decay.
A fortified 30-year warranty assurance.
A reduced temperature coefficient, pegged at -0.30%, which curtails energy dissipation in warmer conditions.
Furthermore, the Neo series caters to large solar infrastructure with its bifacial offerings, available in both 72 and 78-cell layouts.
Jinko's Warranties
Jinko's warranty specifications arguably present some of the most perplexing details when compared with other manufacturers. Astonishingly, the warranty tenure of an identical model can fluctuate by a decade, contingent upon geographical considerations. JinkoSolar's Tiger N-type series emerged as pioneers, championed by a 15 or 25-year product assurance and an extended 30-year performance guarantee. The notable attribute of these panels, owing to their diminished light-induced degradation (LID) rate, is their commitment to sustain at least 87.4% of their initial capacity even three decades later. This translates to an impressively marginal attrition of 0.4% annually.
In an unanticipated twist, the warranty for the Tiger Neo, launched on 11th November 2021, witnessed a decrease from 15 to 12 years—a deviation from the norm as manufacturers typically extend warranty spans with the advent of advanced modules. This alteration, however, was short-lived and rectified on 29th November within the same year.
Jinko's introductory Tiger P-type panels, in terms of performance guarantees, commit to retaining a minimum of 83.1% of their original capacity post a 25-year span. This assurance is appreciable, especially considering the severe environmental adversities these panels endure annually. Their product warranty spans 12 years. The preceding Cheetah models persist with their conventional 12-year product warranty and a 25-year performance assurance, pledging to maintain 83.1% of their initial capacity with a degradation rate capped at 0.62% per year.
2023 Warranty Revisions
Jinko unveiled a refreshed 2023 warranty report on 1st April, elucidating the warranty spans for their prevailing lineup. Most Tiger N-type, NEO, and Pro panels are supported by a 12 or 15-year product warranty, with select models extending to 25 years. Yet, this document does not encompass panels procured in Europe or Australia. For the Australian clientele, Jinko disclosed a distinct Limited Warranty document in the latter part of 2022, denoting a special 20-year product assurance span for the majority of models circulated in that domain.
Sustainability
Embracing Green Energy in Manufacturing
JinkoSolar stands at the forefront of sustainable manufacturing, pledging allegiance to the RE100 initiative. Their ambition? Harnessing 100% renewable energy for their electricity needs by 2025. RE100, an influential global initiative, unites numerous corporate giants, all of whom are determined to transition to 100% renewable electricity.
Jinko's vision isn't confined to merely drawing power from renewable sources. Their strategy encompasses situating new production hubs in proximity to regions abundant in renewable energy. The roadmap to their 2025 target entails intensifying R&D to conceive more efficient solar panels and bolstering the incorporation of recycled materials in production phases. Furthermore, Jinko's stride toward an eco-friendly manufacturing landscape includes adopting energy-conserving technologies and curtailing the use of lead-based solder—a feat exemplified by the TR cell interconnection in their latest Tiger Pro panels.
Quality: The Jinko Benchmark
Feedback from the solar industry and installation experts affirms Jinko Solar's reputation for dependability. As with any major manufacturer, occasional panel failures have been observed over the years. However, Jinko's responsive customer service ensures defective or underperforming panels are replaced under warranty with minimal hassle.
PVEL, a renowned German testing entity, specializes in appraising solar module performance. Their annual PV Module Reliability Scorecard Report has consistently ranked Jinko Solar as a 'Top Performer' for the past five years. This acclaim places them at the top of the list, a testament to their panels' superior quality and resilience against degradation or failure.
Such a commendable failure rate isn't serendipitous. It's a direct consequence of rigorous testing executed at Jinko Solar's own UL-accredited module test hubs and their expansive R&D test center, which delves deep into failure analysis. Jinko further differentiates itself by implementing comprehensive due diligence on all its material suppliers. This vigilance ensures an influx of only the highest caliber raw materials. Additionally, every process and every supplier's production infrastructure is meticulously studied to align with Jinko's stringent standards.
Jinko's Energy Storage
Jinko Solar, a prominent name in the solar panel manufacturing industry, has diversified its portfolio by venturing into the energy storage domain, echoing the moves of other giants such as Sunpower and Q Cells. Distinctly, while many of its contemporaries predominantly focus on residential storage solutions, Jinko has showcased its innovation by introducing an array of energy storage systems that cater to both commercial and utility-scale demands.
In this endeavor, Jinko has smartly collaborated with experienced energy storage and inverter manufacturers, effectively rebranding a series of recognized battery storage products with the Jinko signature.
The company acknowledges the unique regulatory landscapes and standards across various regions. Consequently, they have tailored specific residential battery systems for different countries. Taking Australia as an instance, Jinko presents the Suntank system. This system is essentially a fusion of the Growatt SPH series hybrid inverter and the Growatt LV modular battery system, rebranded for the Australian market. While being economical, the Suntank system doesn't have the longest durability. The system is accompanied by a 5 + 5-year warranty and projects a retention of only 50% capacity after a decade. For a detailed understanding, one can refer to the comprehensive Suntank battery warranty documentation.
In another offering, Jinko presents the 3-Phase JKS series. Anchored on the trusted Deye 12K hybrid inverter platform, this storage system can be used in capacities ranging from 7.2kWh to 19.2kWh. Contrasted with the Suntank, the JKS series stands out with a sturdier build and a high-performance inverter.
A hallmark of all Jinko battery systems is the utilization of lithium Ferro phosphate (LFP) cell technology. This technology is not only safer but typically ensures extended cycle life when contrasted with other lithium-based battery compositions.
Jinko Solar Review
Jinko Solar's rise to the pinnacle as the world's premier solar panel manufacturer isn't just good fortune. For a long duration, the firm's strategy wasn't primarily about crafting the most efficient panels, but rather mass-producing panels that strike the right balance between affordability and reliability. This was rooted in leveraging established PV cell technologies. Yet, in recent times, JinkoSolar's robust investment in research and development has steered the solar sector towards pioneering high-efficiency cell innovations. The unveiling of their Tiger N-type and Neo TOPCon panels, embedded with tiling ribbon technology, underscores their penchant for groundbreaking manufacturing methods that enhance efficiency without escalating costs.
Jinko Solar's commendable market presence and proven reliability make them a top contender for anyone seeking quality yet affordable solar panels. The Tiger series, in particular, has garnered immense acclaim in both residential and commercial sectors. That said, potential customers should approach their warranty offerings with a discerning eye, as the specifics can fluctuate considerably based on geographical regions.
As JinkoSolar ventures into the battery storage realm, it's evident that they're novices in this booming industry. Nevertheless, their strategic move to integrate their energy storage systems with Deye hybrid inverters, as opposed to reinventing the wheel, bodes well for their aspirations. The Deye Group, with its expertise in power conversion equipment since 2007, offers a sturdy foundation. Yet, a recent move saw Jinko rebranding the Growatt Hybrid inverter and LV modular battery system as the Suntank in certain markets. While innovative, the battery performance warranty accompanying it leaves room for improvement.
Let 8MSolar Help You Decide
Looking for the right solar system for your home? Everyone's home varies, and finding the perfect solar panel fit can often be confusing. Let 8MSolar help you design the solar system of your dreams. Our team of professionals will ensure you find the best panel brand for your home. Get a quote today.