NBN Co Locks In 90GWh Of Annual Solar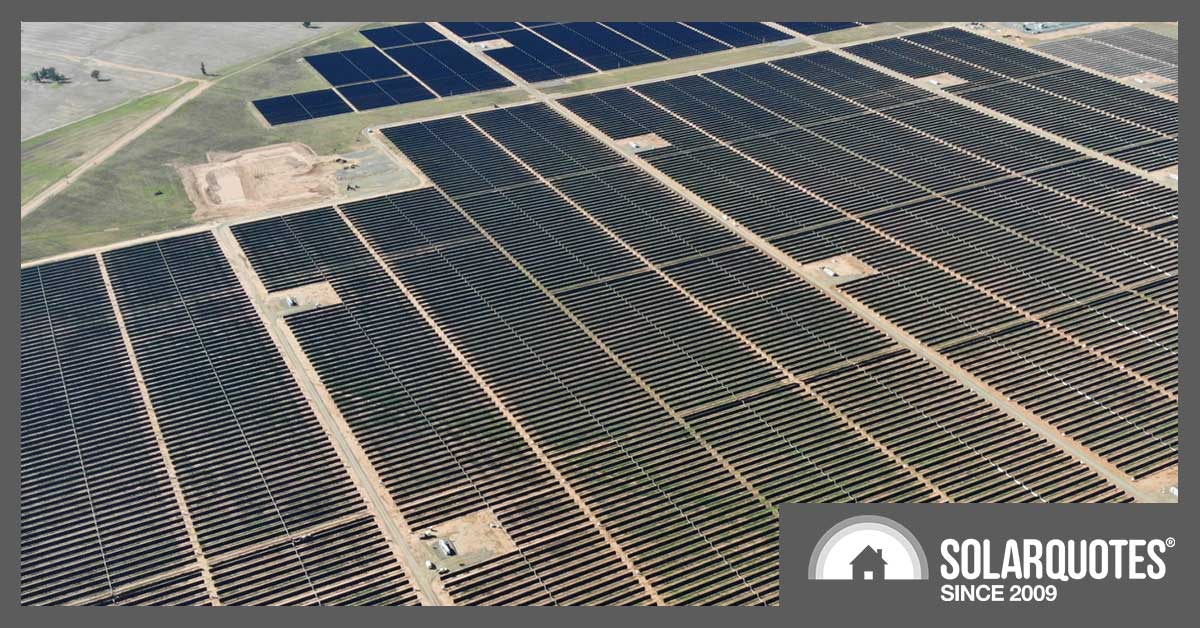 NBN Co has taken an important step towards its commitment to using 100% renewable energy, announcing that it's now sourcing energy from the large-scale Wyalong Solar Farm.
NBN Co is the government-owned company that operates Australia's national broadband network.
In February this year we covered NBN Co's agreement to take 80 GWh annually from the project, which is  owned by Greek renewables firm Mytillneos. That offtake represented around 19 per cent of NBN Co's annual energy consumption nationwide, and more than half of its demand in New South Wales.
Wyalong Solar Farm has more than 127,000 solar panels installed over 260 hectares. It was first slated for completion in late 2022, but construction was delayed by bad weather.
But with Wyalong now sending solar energy to the grid, NBN Co has upped its take to 90 GWh a year the network operator said yesterday in a media release. That's around 62 per cent of Wyalong's output.
NBN Co isn't shy about patting itself on the back about the deal:
"Construction of the solar farm at West Wyalong, which is operated by Mytilineos, was enabled by nbn's first Renewable Power Purchase Agreement (PPA)", the organisation stated in the media release.
NBN Co said its targets are to reduce scope 1 and scope 2 emissions by 95 per cent by 2030 compared to 2021; with scope 3 emissions to fall by 60 per cent over the same time frame. It also promises that by 2027, 80 per cent of its suppliers of services, capital goods, and transport/distribution will have science-based targets.
The company said the near-term targets have been validated by the Science-Based Targets initiative (SBTi), and its long-term commitments will be validated in the future.
Transmission to the Wyalong solar farm will also support additional renewables penetration into the grid once completed.
Related