Canadian Solar Panels Review (2023)
If you're considering the transition to solar energy, it's highly likely that you'll come across Canadian Solar panels in your research. Recognized as one of the top 5 solar panel manufacturers globally and praised as a top choice for homeowners, Canadian Solar boasts a rich history of achievements and ambitious future plans.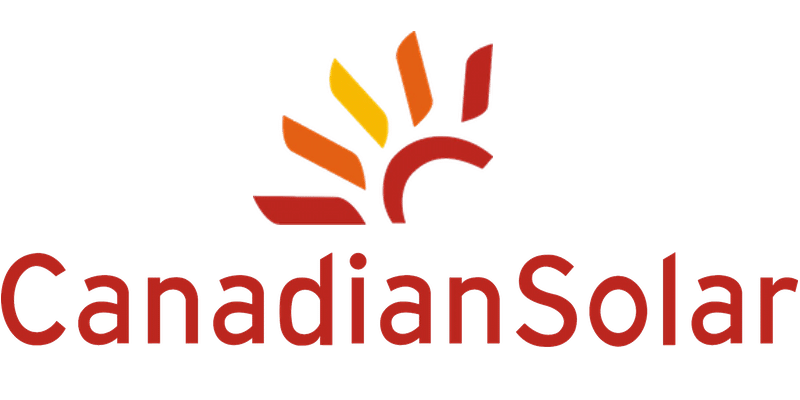 We will delve into how their solar panels stack up against other leading brands and evaluate their durability over multiple decades.
Key Points
Canadian Solar has established itself as a global powerhouse, ranking among the top 5 solar panel manufacturers.
The brand offers two primary residential solar panel series: HiKu and HiDM. This provides homeowners with a balanced choice between performance and budget.
For those with limited rooftop real estate, the HiKu series is a standout, boasting impressive efficiency. Moreover, these panels are especially equipped to handle warmer climates due to their superior temperature coefficient.
On the other hand, the HiDM series is a more budget-friendly option compared to HiKu. However, they're slightly compromised in performance during high temperatures, shaded areas, and they tend to degrade a tad faster.
For a standard 6 kW solar system using Canadian Solar's modules, the estimated investment is between $17,000 and $20,000.
In terms of warranty, Canadian Solar sets the bar high, aligning with or even surpassing industry benchmarks. Given the company's robust financial health, it's evident they are poised to uphold their warranty commitments in the long run.
About Canadian Solar
Established as one of the world's five major solar module manufacturers, Canadian Solar had ramped up their annual production to approximately 31 GW by the end of 2022.
Their main corporate hub is based in Guelph, Ontario, and they operate a 500 MW manufacturing plant within Canada. However, it's important to note that the largest portion of their module production happens in China. Beyond their Canadian and Chinese operations, Canadian Solar has expanded its manufacturing to Indonesia, Vietnam, and Brazil.
Founded in 2001 by Dr. Shawn Qu, Canadian Solar stands as one of the more seasoned players in the solar industry. Its growth trajectory has led to the employment of thousands across various continents. The company exhibits a degree of vertical integration, as they not only produce solar panels (referred to as 'modules'), but also craft the silicon ingots, wafers, and solar cells that make up these panels.
Premier Canadian Solar Modules
Given Canadian Solar's two-decade legacy in the solar manufacturing realm, it's no surprise they offer a vast product range.
Central to their product portfolio is the HiKu series, available in an array of options utilizing either polycrystalline or monocrystalline silicon cells, with configurations including 108, 120, 132, or 144 half-cells. For the commercial and industrial sectors, Canadian Solar presents a bifacial module known as BiHiKu.
For domestic installations in the U.S., the company showcases two distinct product series: HiKu and HiDM. Here's a brief summary of both:
HiKu Residential Solar Modules
The HiKu solar panels represent Canadian Solar's mainstream offering.
The majority of these models employ standard industry practices like utilizing half-cut monocrystalline PERC solar cells. However, there are budget-friendly variants which feature polycrystalline cells. Interestingly, Canadian Solar is renowned for their persistent use of polycrystalline cells, excelling in crafting top-tier modules with this somewhat traditional technology.
Read more: Comparing Types of Solar Panels 2023
The HiKu series branches into three subsets: HiKu Poly, HiKu Mono, and the sleek All-Black HiKu.
Basic HiKu models tailored for residential setups are typically labeled with a prefix 'CS3', followed by a code indicating the module's wattage and cell type. For instance, 'CS3L-360P' designates a 360-watt polycrystalline module, whereas 'CS3L-360MS' refers to a 360-watt monocrystalline module.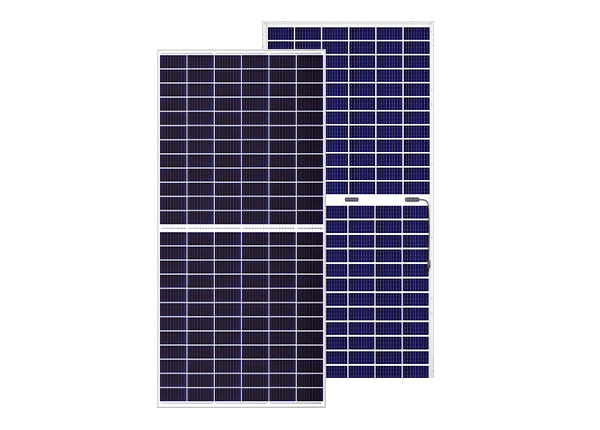 For those with limited roof area, the mono modules are an optimal pick. These boast efficiency levels of up to 20.8%, producing as much as 385 watts within the same space a poly panel would occupy, which tops off at 370 watts. Moreover, mono modules are equipped with superior temperature coefficients, making them ideal for warmer regions. A lower temperature coefficient indicates that energy production diminishes minimally as temperatures climb.
HiKu All-Black Series
For those with an aesthetic preference for an entirely black solar panel, Canadian Solar presents the HiKu in its All-Black variant.
The main distinction lies in the All-Black HiKu's slightly diminished efficiency. Its non-reflective black backsheet causes it to absorb more heat, which in turn slightly reduces the energy output of its cells. Aesthetically, however, it's a real eye-catcher.
HiKu6
In early 2022, Canadian Solar unveiled an updated version named HiKu6. These modules are labeled with the prefix 'CS6', succeeded by details indicating cell count and wattage. To illustrate, 'CS6R-420MS' signifies a 420-watt module equipped with 108 half-cut mono PERC cells.
HiKu6 modules are furnished with conventional aluminum frames and white backsheets, available in power ratings from 395 to 420 watts. There's also an All-Black variant, delivering between 380 and 405 watts, contingent on cell efficiency.
HiKu Warranty Provisions
The HiKu series from Canadian Solar comes with comprehensive product and performance warranties. The default warranties offer a 12-year shield against material or workmanship defects. Additionally, there's a 25-year performance assurance, guaranteeing the panels will produce a minimum of 98% of their specified power in their inaugural year, with a maximum degradation of 0.55% annually over the ensuing 25 years.
But there's a bonus! For those in the U.S. procuring a home system using monocrystalline HiKu modules labeled with 'CS3N' or 'CS3W', Canadian Solar extends a remarkable 25-year product warranty. It's worth noting, however, that the HiKu6 retains the standard 12-year workmanship warranty within the U.S.
HiDM Residential Solar Modules
Canadian Solar's HiDM series branches into two versions: the conventional HiDM and the stylish HiDM All-Black. These solar modules are crafted in the company's Korean facility, utilizing shingled mono PERC solar cells.
The innovative shingling technique allows for 60 cells to be compactly integrated without gaps between them. As such, these panels are particularly suited for residences with limited roof space, as they deliver a marginally higher wattage per square meter compared to the HiKu panels.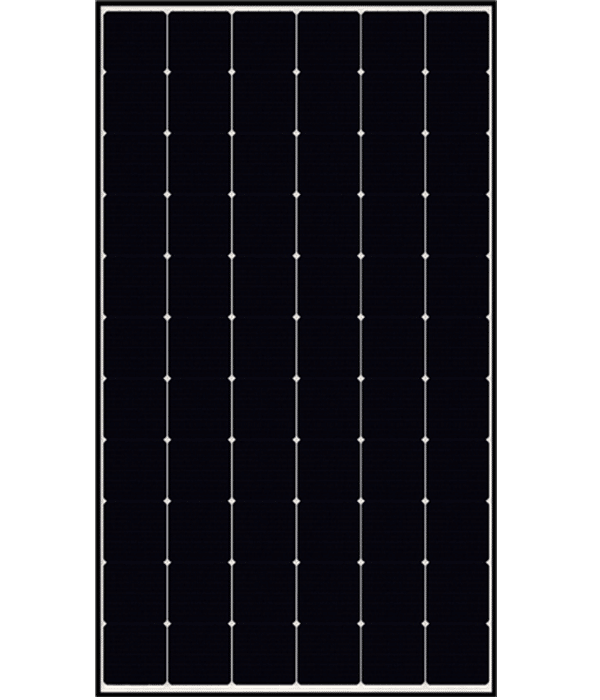 However, HiDM modules typically come with a more cost-effective price tag per watt than Canadian Solar's alternative models. It's worth noting that their performance slightly dips in high-temperature or shaded environments, and they exhibit a marginally accelerated performance decay rate compared to HiKu modules.
HiDM Warranty Insights
The HiDM series provides dual warranties encompassing product and performance. The product warranty assures a 15-year coverage against any material or craftsmanship discrepancies from the installation date.
Performance-wise, the warranty guarantees that HiDM panels will yield at least 97.5% of their initial labeled capacity in the first year. The annual output decline is capped at 0.6% for a 25-year period.
These warranty specifications are rather standard. However, the 15-year product warranty is a commendable step up from the customary 12-year coverage provided by several leading Tier 1 manufacturers.
Pricing and Accessibility
Pricing for Canadian Solar's HiKu and HiDM panels aligns closely with the average rates of Tier 1 solar panels. For a conventional 6 kW solar system utilizing these modules, anticipate an expenditure ranging from $17,000 to $20,000, mirroring the prevalent national solar panel costs.
Bear in mind that this estimate may fluctuate depending on factors like system dimensions, geographical location, roof intricacy, and the presence of solar discounts and incentives. To ascertain which incentives or rebates are accessible to you, explore available options in your region.
Final Verdict: How Do Canadian Solar Panels Stack Up?
Canadian Solar consistently delivers top-notch products, bolstered by warranties that either match or surpass the industry benchmarks. Their pricing remains competitive, and given the company's sustained profitable track record, there's confidence in their commitment to honoring those warranties.
Opting for a solar system powered by Canadian Solar panels is a wise financial decision, especially in regions where solar installations offer economic advantages. If you're poised to embark on your solar journey, initiate your exploration by contacting your local solar installer. They'll help gauge the precise solar capacity your home requires, while also providing you with expenditure and savings estimates.
Let 8MSolar Help You
Deciding which solar panels are best for your residential solar project can often be overwhelming. At 8MSolar, our team has over two decades of solar experience in both residential and commercial applications, providing you with guidance and involvement at every stage of the solar installment process. Let 8MSolar help you discover the perfect solar system for your home.