China Briefing 24 August: 'Anti-spy' measures for energy; Green electricity certificates; Trading carbon credits
Welcome to Carbon Brief's China Briefing.
Carbon Brief handpicks and explains the most important climate and energy stories from China over the past fortnight.
'GREEN CERTIFICATE': China expanded its "green electricity certificate" programme to cover all renewable energy production and consumption.
'ANTI-SPY' LAW: The Chinese government's "anti-espionage" drive has now extended to the energy sector, in order to prevent "foreign hostile forces" from exploiting perceived tensions in China's energy transition.
上微信关注《碳简报》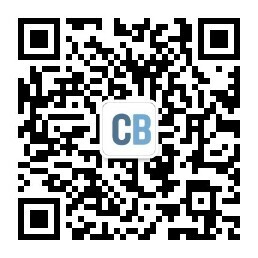 GALLIUM PRICE: The price of gallium, a critical mineral, "hit a 10-month high" following China imposing export restrictions in response to trade tensions between the US and China.
CCERS PROGRAM: In this issue's Spotlight, Carbon Brief looks into China's relaunch of the voluntary carbon credits trading mechanism, known as the China Certified Emission Reductions (CCERs) scheme.
NEW SCIENCE: Studies examine China's nuclear power exports and the influence of shrinking sea ice in the Barents Sea on heatwaves in China. 
China expanded 'green electricity certificate' for renewable energy
'ONLY PROOF': A new policy in China now allows "all types of renewable energy projects" to participate in the country's "domestic renewable energy certificate scheme", which is commonly known as the "green electricity certificate" (GECs), reported Chinese financial outlet Caixin. While the old certificate only covered wind and solar energy, the new one covers biomass, hydropower and geopower, etc, explained online science media outlet 36Kr. Caixin added that the new GECs are the "only proof" and "only certification" of renewable electricity production and consumption in China. 36Kr provided an even simpler explanation: "GECs equals renewable electricity" and "is an electric green consumption receipt".  
Subscribe: China Briefing
Sign up to Carbon Brief's free "China Briefing" email newsletter. All you need to know about the latest developments relating to China and climate change. Sent to your inbox every Thursday.
GECs vs CCERs: Zhao Zenghai, the director of the National Renewable Energy Information Management Centre, wrote in state-run industry newspaper China Electric Power News that GECs trace the whole lifecycle of "green electricity" from production and trading through to consumption. Since the scheme was introduced in 2017, 117bn kilowatt hours of electricity have been awarded certificates and, thus, been recorded, added Zhao. He said GECs are for single use only and cannot be re-traded. This makes it different from China's other carbon credits trading mechanism – the China Certified Emission Reductions (CCERs) – which can see multiple trades of a credit and covers more programmes, including forestry and waste-to-energy projects. 
UNCLEAR TIMELINE: Chen Xuewan, senior energy transition analyst at the London Stock Exchange Group, told Carbon Brief that the lack of a secondary market limited the liquidity of GECs. "GECs will be connected with the broader Chinese carbon market, but how this is meant to be accomplished and on what timeline has not yet been defined," she said. (Read more on China's CCER in the Spotlight below).
Recycle system and anti-spy law for renewables announced 
RECYCLED GENERATORS: In other renewable energy news, China is aiming to draw up new industrial standards and rules "detailing the proper ways" to decommission and recycle "aged" wind and solar facilities, Reuters reported. The National Development and Reform Commission, the top planning body of the Chinese government, announced that centralised "disposal stations" should be "basically established" by 2025 and a "full-process recycling system" should be completed by 2030. Reuters added that 1.5m metric tonnes of solar panels would need to be recycled by 2030 and 20m tonnes need to be recycled by 2050 to meet this goal. 
ENERGY DATA ANTI-ESPIONAGE: Bloomberg reported that China is urging companies to avoid "leaks" in "sensitive areas" in the energy sector, such as the nuclear and oil industries, to prevent "foreign hostile forces" from exploiting perceived tensions in China's energy transition. This was linked to China's broader anti-espionage law, said the outlet. Reuters quoted National Energy Administration director Zhang Jianhua saying "we must…actively cultivate a confidentiality culture that keeps secrets and is cautious".
10-YEAR MILESTONE: China officially made 15 August 2023 the inaugural "national ecology day" and, in an announcement, declared that, over the past decade, the capacity of non-fossil energy has increased from 330 gigawatts (GW) to 1,380GW, the state-run newspaper Economic Information Daily reported. It added that the government said the cumulative increase in renewable energy consumption from 2012 to 2022 helped to avoid more than 7bn tonnes of carbon emissions from entering the atmosphere.
Global gallium price soar and EV competition to be more 'intense'
CRITICAL MINERALS RESTRICTIONS: The cost of gallium "hit a 10-month high" following Chinese export restrictions on gallium and germanium which became effective on 1 August, Bloomberg reported. China Daily, a state-run newspaper, confirmed that China's ministry of commerce is reviewing licence applications to export the two metals, which are important to the development of solar panels, among other technologies, and will make a decision after "comprehensive consideration". (Read more about the restrictions on Carbon Brief's China Briefing on 13 July).
US-CHINA ROW: The export restriction measures, announced last month, were broadly seen to be a response to the US's export controls on semiconductor chips and other advanced technologies. Nevertheless, the Chinese climate envoy Xie Zhenhua and his US counterpart John Kerry agreed to "continue to maintain close communication" on climate change on 23 August via a video call, according to Reuters. 
EV COMPETITION: Competition in the electric vehicle (EV) market is becoming more "intense", the state-run newspaper Economic Information Daily reported. China's leading EV seller BYD urged Chinese automakers to unite and "demolish the old legends" of the global market, reported Reuters. In response to BYD's patriotic call, the US electric-car maker Tesla, reignited a "price war" in China, the Daily Telegraph reported.
Extreme weather threatens food production in China
EXTREME WEATHER: Heavy floods and droughts continued in China this month. The China National Disaster Reduction Commission initiated a level IV emergency response for drought in northern China, reports the National Business Daily, a Chinese economic newspaper, citing a report by the state broadcaster CCTV. It adds that the commission warned south-west China to expect heavy rains and storms. China's official data shows that at least 4m hectares (40,000km2) of arable land have been affected by the extreme weather, with "agricultural disasters" set to continue throughout the rest of the year.
ARABLE LAND: Carbon Brief's new analysis on how climate change affects China's cropland shows that, although some crops have benefited from a warming climate, over the longer term, arable farming and other food production – such as China's most consumed meat, pork – could see a reduction in production.
China takes one more step to optimise its carbon-trading system 
In early July, China released draft legislation that could signal the relaunch of its voluntary carbon credits trading mechanism – the China Certified Emission Reductions (CCERs) scheme – as soon as October 2023. Carbon Brief asks analysts what to expect from the updated programme.
What are CCERs?
The CCER scheme is a voluntary programme intended to help China meet its carbon neutrality goals. It grants participants carbon credits for projects that reduce overall carbon emissions, including renewable power generation, forestry and waste-to-energy projects.
The credits can be sold to participants of China's emissions trading scheme (ETS) to help offset up to 5% of their compliance obligations, although non-ETS participants, including individuals and overseas companies, can also purchase CCERs. (See previous Carbon Brief reporting on the topic here.)
What is the current status of CCERs?
Following its launch in 2012, 2,871 potential CCER projects have been published and 254 fully certified. However, low trading volumes and a lack of standardised auditing led to the scheme being paused in March 2017. 
The China Beijing Green Exchange announced in August 2023 that "all market participants" are now allowed to open accounts for registration and trading at its market "in the system", namely a system run after March 2017. 
But there was little clarity on when trading, including the "old system" (from 2012-17) that was paused, would fully resume. (Regional-level CCER pilot schemes are still operating in seven provinces.)
Recent signals are raising the likelihood of a national relaunch occurring as early as October 2023, analysts at Refinitiv told Hong Kong-based South China Morning Post last month.
Meanwhile, Green Electricity Certificates (GECs), China's tradeable domestic renewable energy certificates, which certify that its holder consumed electricity is generated from renewable sources, will be issued to renewable projects. (Read more about GECs in the Key development above). 
The line between GECs and CCERs has always been "notoriously fuzzy", Paula VanLaningham, director for carbon research at Refinitiv, told Carbon Brief.
Chen Xuewan, senior energy transition analyst at London Stock Exchange Group, told Carbon Brief:
"While the new methodologies for the CCER have not yet been announced, it is understood that – should they be eligible – some distributed renewable energy projects may have the option to apply for green certificates [GECs] or choose the CCER pathway, depending on which option offers higher returns and lower risks for the project developers."
What is the CCER relaunch addressing?
In early July, the ministry of ecology and environment (MEE) characterised the existing mechanism as plagued by a "lack of effective coordination…and disparate standards and pricing, which resulted in market fragmentation and crowded out high-quality resources that could reduce emissions".
Polo Heung, ESG research associate at HSBC, told SCMP: "The previous thresholds on approvals processes for CCER credits were too loose, leading to oversupply, weak climate credibility and prices." 
Duan Maosheng, deputy director of the Institute of Energy and Environmental Economics at Tsinghua University, told the People's Daily, a state-run newspaper, that China approved 80m tonnes worth of CCERs between 2012 and 2017.
The MEE published several instances of carbon accounting fraud affecting the wider ETS. Its statements have repeatedly pledged to strengthen monitoring and compliance. 
There are also questions around the "additionality" criteria linked to potential CCERs. As renewable energy projects in China are now generally profitable, many CCER projects based on renewables may not be approved, as they would likely have happened even without the issuance of carbon credits.
What could the relaunched programme look like?
Chinese energy newspaper IN-EN.com identified 17 new elements in the latest draft measures, including:
An expanded scope of emissions covered.
Requirements for projects to be centred on renewable energy, forestry carbon sinks, methane emissions reduction, or similar areas.
Requirements for daily monitoring of project implementation, with records kept for at least 10 years.
VanLaningham told Carbon Brief that the relaunched scheme is designed to be more transparent. "Centralising both registry data and transaction data will make the market easier to follow…[and] should increase market efficiency and confidence," she said.
Separately, in mid-August, China's courts ruled that falsifying carbon data was a crime that "undermined the order of the national carbon trading market", reported Chinese finance paper Caixin Global.
On concerns around additionality, VanLaningham said: "China has largely side-stepped this question…in this iteration of the CCER scheme." 
As China includes more sectors in the ETS, the subsequent growth in demand for CCER credits could expand the CCER market. Fudan University's Sustainable Development Research Center predicts that the size of the CCER market may grow from 920m yuan ($126m) in 2017 to reach 19.8-22.6bn yuan ($2.7-3.1bn), should this happen. 
Does the programme align with international initiatives?
During the press conference announcing the draft legislation, the MEE pointed to the need for a voluntary trading mechanism that could match international initiatives as a "main consideration" in policymaking.
Dong Zhanfeng, policy section director at the MEE's Environmental Planning Institute, told Chinese energy news site CE that China needs to "establish a relatively flexible voluntary emission reductions trading mechanism" to participate in global carbon emission governance.
There is already some alignment with the international initiatives: in March 2020, CCER was approved as a supply mechanism as part of the Carbon Offsetting and Reduction Scheme for International Aviation (CORSIA). However, it has not yet been re-assessed for CORSIA eligibility beyond the 2021-2023 compliance period.
SinoCarbon Innovation and Investment general manager Tang Renhu told CE that, if China wants to have an internationally-oriented CCER system, it first needs to develop a standardised methodology for defining "green entities" and set consistent rules for trading.
US-CHINA CLIMATE UNITE: The Guardian published a comment piece by US senator Bernie Sanders, who argued that the US and China must work together on tackling climate change. 
XI'S LATEST THOUGHTS: The official theoretical journal of the Communist party Qiushi published a new article by Chinese president Xi Jinping on Chinese modernisation, including his opinions on "ecology civilisation".  
CLIMATE 'DECOUPLING': The state-run newspaper China Daily posted a video interview with Erik Solheim, former chief of the UN Environment Programme, talking about "decoupling" and climate change. 
FIRMS TURN TO VIETNAM: Reuters published an "exclusive" report about how Chinese magnet firms, which play a key role in EV and wind turbines supply chains, are opening factories in Vietnam "amid a push to diversify supply chains away from China and defend against Sino-US tension".  
China's nuclear exports: Understanding the dynamics between domestic governance reforms and international market competition
Energy Research & Social Science
A new study found that China's increasing export of nuclear energy has "pushed domestic governance reforms" and, vice versa, domestic governance has also helped China earn increasing international recognition. The study also noted that China's nuclear technologies continue to face challenges regarding further market expansion, as it "may only [offer] minor advantages over those of other suppliers in relation to construction time and overnight costs while falling short in terms of financial and business innovations". 
Possible influences of spring Barents Sea ice shrinking on Chinese heat wave events
International journal of climatology 
A study analysed the maximum temperature, as well as heatwave frequency and duration, during July–August in China from 1961 to 2022. It found "the eastward South Asia High (SAH) and anomalously westward Western Pacific Subtropical High (WPSH) are closely associated with increased heatwave events, especially in 2022". The authors demonstrated that "the North Atlantic Oscillation (NAO), which is closely linked to Arctic Sea ice, can provoke large-scale Rossby waves, which, in turn, can cause extreme heat events in China".
China Briefing is compiled by Anika Patel and edited by Wanyuan Song and Simon Evans. Please send tips and feedback to [email protected].