Dandelion Energy and Palmetto Unite for Energy Independence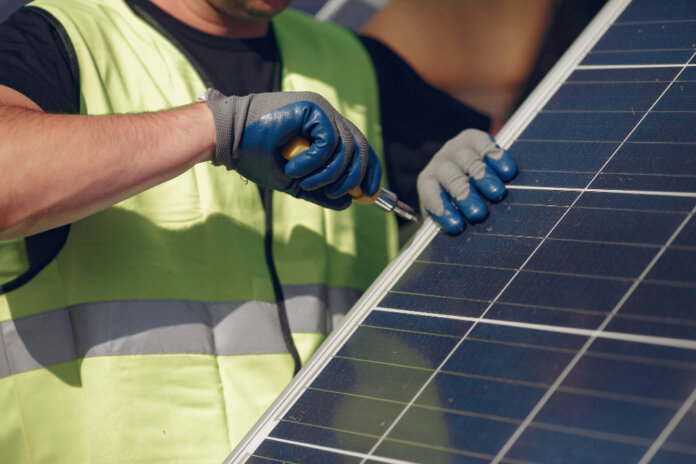 Dandelion Energy, a residential geothermal company, and Palmetto, a technology company accelerating the adoption of clean energy, will collaborate to expand access to renewable energy solutions by harnessing the complementary powers of solar and geothermal energy. The partnership will begin via a launch program with Palmetto in Massachusetts, where Dandelion expanded services in 2022.
The Dandelion Energy home geothermal system replaces a home's existing air conditioning and heating equipment with a powerful heat pump and safe and underground pipes that move heat between the earth and the home. Installing a rooftop solar photovoltaic system is the other component to generate the electricity needed to give homeowners true energy independence.
Heating and cooling represent almost half of the energy used in a typical home. Renewable energy holds the promise of supplying power needs cleanly, safely and reliably. Technology such as solar and geothermal makes it possible to run homes and businesses without burning non-renewable sources such as gas, coal, propane or oil.
More than 25% of Massachusetts residents rely on heating oil, and 52% use utility gas to heat their homes. These resources are increasingly expensive for homeowners while undermining the state's climate objectives. It's estimated that on-site fossil fuel combustion contributes 27% of the state's greenhouse gas emissions, making in-home efficiencies a critical part of the state's energy transition.
Palmetto's clean energy operating platform streamlines the end-to-end process of getting residential solar energy onto rooftops with an integrated suite of tools that manage sales, design, engineering, permitting and fulfillment. The company is uniquely positioned to help solar businesses reduce soft costs, which oftentimes represent over 50% of each residential solar project, by using automated workflows, predictive algorithms and local intelligence data.
When geothermal and solar work together, homeowners can lower consumption and increase renewable generation, making many of them energy-independent. They can also lower their monthly energy bills, minimize environmental harm and improve long-term home value.
"The combination of geothermal and solar systems will revolutionize how homeowners perceive and utilize renewable energy," says Dan Yates, CEO of Dandelion Energy. "This is not just about energy savings; it's about building a sustainable future for generations to come."
Image by prostooleh on Freepik