SunPower Solar Panels and Battery Review (2023)
Introduction to SunPower
In 2007, SunPower introduced its high-performing IBC solar cells and quickly became a top solar cell and panel maker worldwide. Now named Maxeon Solar Technologies outside the U.S., SunPower still makes some of the most effective solar panels using their patented IBC cell technology. They also promise the best performance warranty, ensuring 88-90% power for up to 40 years. SunPower's more affordable "P series" panels are also top-quality and come with a 25-year warranty.
Key Features of SunPower Solar Panels
Power: Ranges from 330W to 545W
Efficiency: Between 20.5% and 22.8%
Cell Tech: Premium N-type IBC and shingled cells
Cost: Medium to Very High
Top Panel: Maxeon 6 at 440W
Warranty: Ranging from 25 to 40 years
Customer Support: Rated 5/5
Overall Verdict: Recommended
SunPower's Legacy
SunPower Corporation has been a key player in solar manufacturing for a long time and is often seen as the leader in solar tech. Their standout product, the Maxeon 3, is currently the most efficient residential solar panel available. However, high quality often means a higher price, making SunPower's panels among the priciest.
SunPower originated in a research lab during the early 1980s and adopted its official name in 1988. With funding, their research team created state-of-the-art PV cells, which NASA and Honda used in various high-profile projects. This recognition set SunPower apart as a premier solar cell producer and paved the way for their modern high-efficiency Maxeon IBC cells. SunPower has since established advanced manufacturing centers in various parts of the world. But it hasn't always been easy. Recently, they faced financial challenges due to growing competition and internal costs, which led to restructuring. However, they seem to be back on track now. 
SunPower's New Chapter
In 2019, SunPower revealed plans to split into two separate companies: SunPower and Maxeon Solar, with each serving distinct market areas. SunPower will cater exclusively to the North American Solar market, handling sales, distribution, and installation. Meanwhile, Maxeon Solar will take charge globally, managing the production and distribution of SunPower Maxeon cells and panels.
SunPower Solar Cell Breakdown
About Maxeon IBC Cells
Back in 2007, SunPower started producing a unique solar cell called Interdigitated Back Contact (IBC), and they've been industry leaders ever since. These IBC cells are believed to be among the most efficient out there. Instead of having all their connectors on the front like most solar cells, these IBC cells have them on the back. The design, which SunPower calls "Maxeon", makes use of a special type of silicon on the back, boosting efficiency. In simpler terms, it doesn't have the usual connectors on the front that can block some sunlight. The material they use for their base is of high quality, so these cells work efficiently for a long time. That's why SunPower promises their Maxeon panels will still work at over 88% of their original capacity even after 40 years.
Current Maxeon IBC cells (3rd and 4th generations) are a bit smaller than what other companies are using. This difference in size doesn't impact how well they work, but it can affect how they're set up in certain homes, especially if there are voltage limits.
What Are Shingled Cells?
Imagine overlapping shingles on a roof – that's kind of how shingled cells on a solar panel look. For their P series panels, SunPower uses long strips of these cells that are lined up vertically. This layout has several advantages like doing better in the shade and being more durable. These shingled cells are made by slicing up regular cells and then overlapping them. Because they cover more of the panel's surface without front connectors blocking sunlight, they work more efficiently, similar to the IBC cells.
While the material used in the P series isn't as top-notch as the Maxeon IBC cells, they're still good and more budget-friendly. SunPower guarantees these for 25 years.
SunPower's Panel Offerings
SunPower offers a variety of panels. Their famous Maxeon panels are super efficient, but they also have the more budget-friendly Performance series. The Maxeon 2 and 3 series were upgrades from earlier models and target the high-end market. They've recently introduced the 5th and 6th generation panels, which come with built-in microinverters from Enphase Energy to convert sunlight to electricity more effectively. The Performance series, on the other hand, uses the shingled design and is aimed at businesses more than homes.
Here's a quick list of their panels:
Maxeon 2: Ranges from 340W to 360W
Maxeon 3: Ranges from 400W to 430W
Maxeon 5: Ranges from 390W to 415W, with a version that has a built-in converter ranging from 400W to 420W
Maxeon 6: Another with a built-in converter, ranges from 415W to 445W. They call this the M-series in North America. They also have a commercial version ranging from 450W to 475W.
Performance Series: Ranges from 335W to 545W
Maxeon U Series: These are basically rebranded panels from another company called Waarree.
Understanding SunPower Solar Panels
Maxeon 3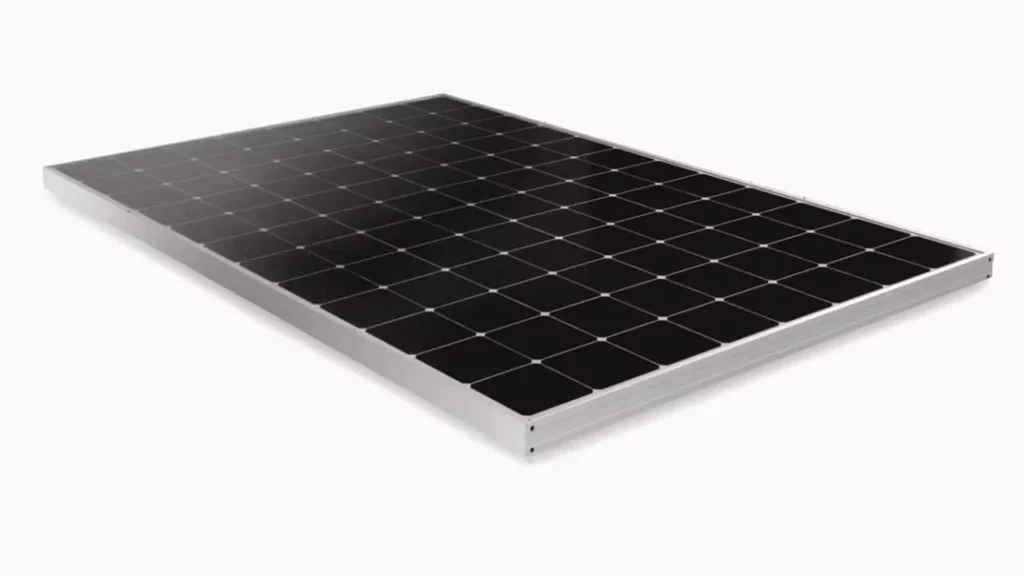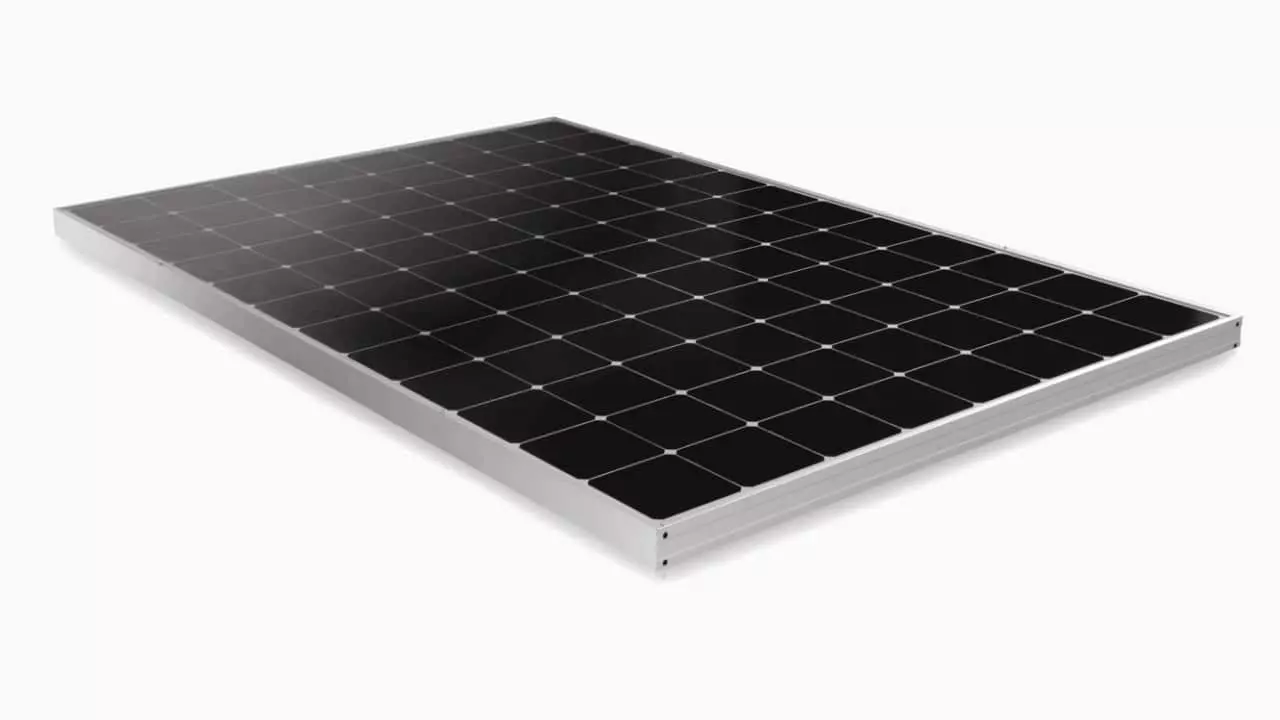 Maxeon 3 is the top-of-the-line panel from SunPower. These panels can generate between 400 to 440W, making them perfect for homes. With the Gen 3 cells, they're designed with 112 cells to boost their power. They boast a high efficiency of 22.8%, placing them among the best solar panels out there.
Specifications:
Maxeon 3
112 cells
415 to 430W
Made from Monocrystalline IBC N-type cells
Maxeon 2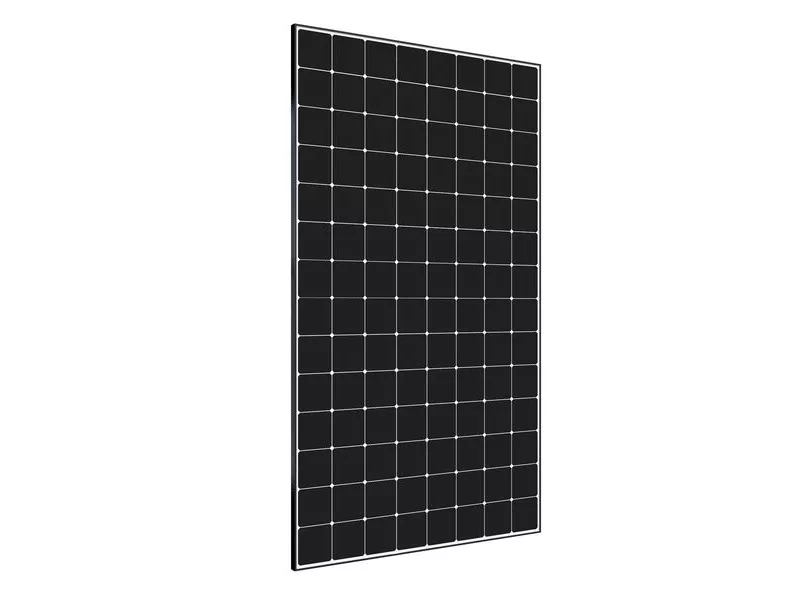 Maxeon 2 is similar to Maxeon 3 but is a bit more budget-friendly. They use the Gen 3 cells, like Maxeon 3, but have a slightly lower efficiency of 20.4%. They produce between 340 to 360W.
Specifications:
Maxeon 2
104 cells
360W
Made from Monocrystalline IBC N-type cells
Maxeon 5 Series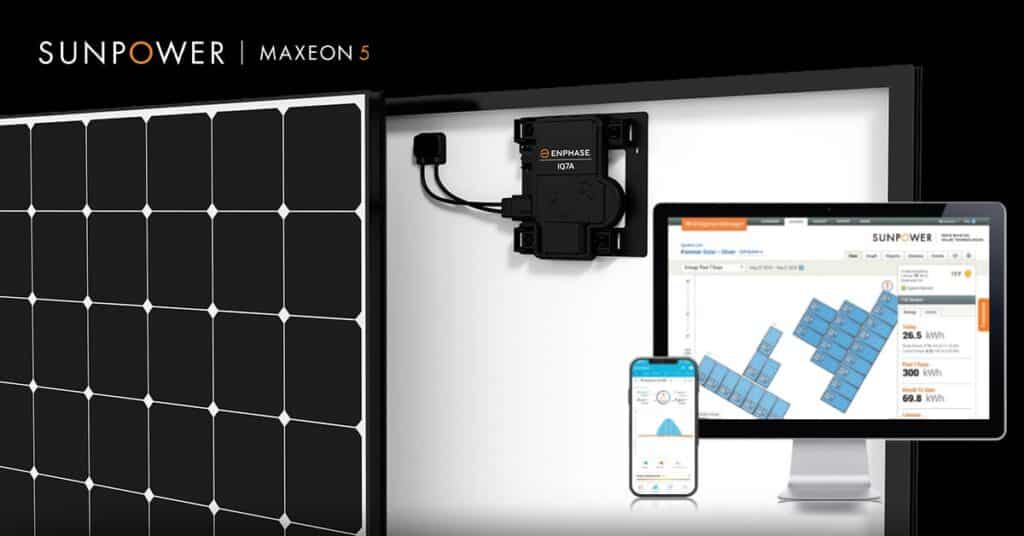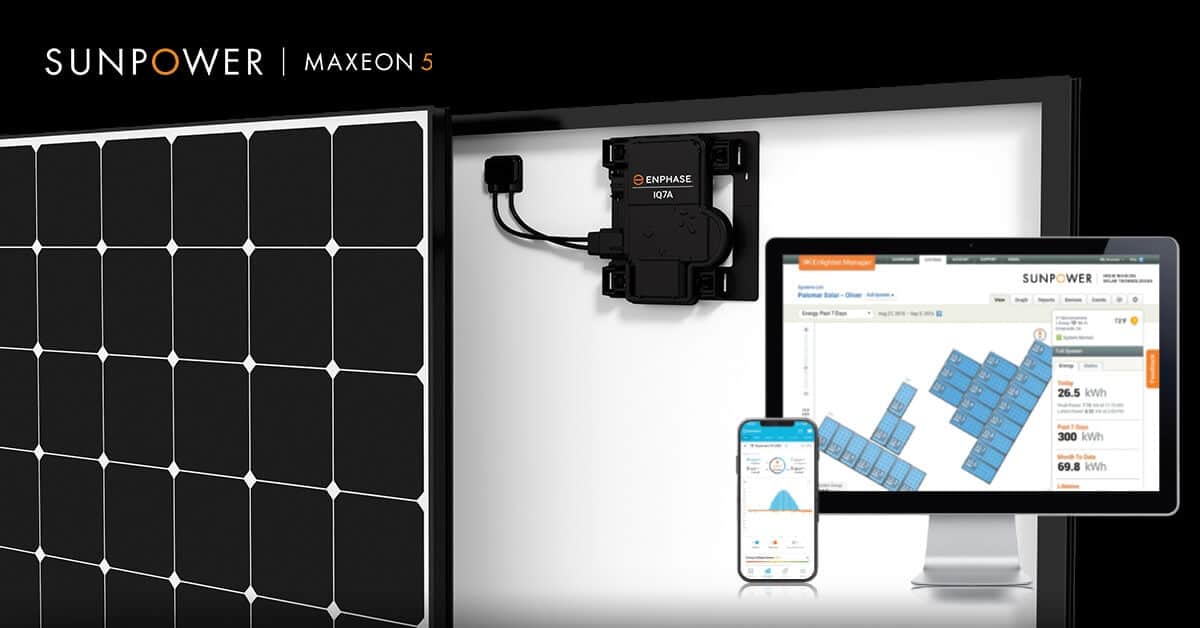 This series introduces SunPower's newest technology called 'Gen 5' cells. Manufactured in Malaysia, these panels generate between 390W to 415W, making them some of the most formidable residential panels. There's also a version that has a microinverter from Enphase Energy.
Specifications:
Maxeon 5
66 cells
390 to 415W
Made from IBC N-type cells (Gen 5)
Maxeon 6 Series (M-series in North America)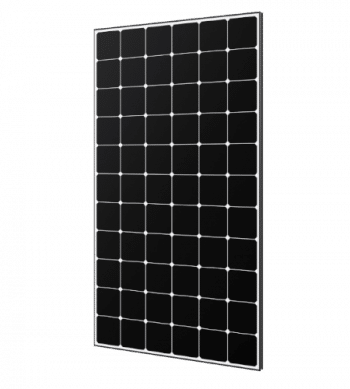 The latest panels, known as M-series in North America, use the same layout as the 5 series but with the new Maxeon 6 cells. This boosts their efficiency to 22.8%. They're a bit larger and can generate up to 440W. A commercial version is also available.
Specifications:
Maxeon 6 (AC)
66 cells
420 to 445W
Made from IBC N-type cells (Gen 6)
Maxeon 6 Commercial
72 cells
450 to 475W
Made from IBC N-type cells (Gen 6)
Performance Series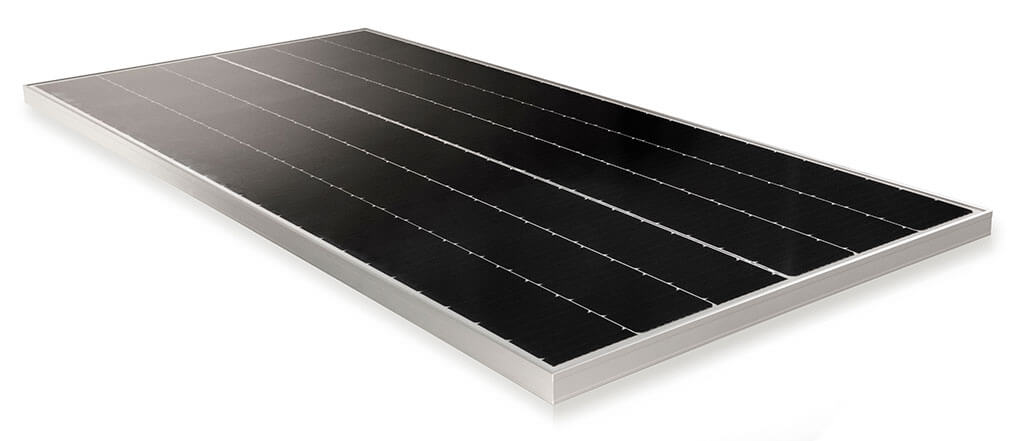 This series uses a different design with shingled cells. It's more affordable and can handle shade better. They offer a range of sizes and power outputs.
Specifications:
P Series Residential
330W to 390W
Made from Shingled cells
P Series Commercial
405W to 420W
Made from Shingled cells
P Series Utility
475W to 545W
Made from Shingled cells
SunPower offers a 25-year warranty for these panels, which is impressive given their price point.
SunPower U Series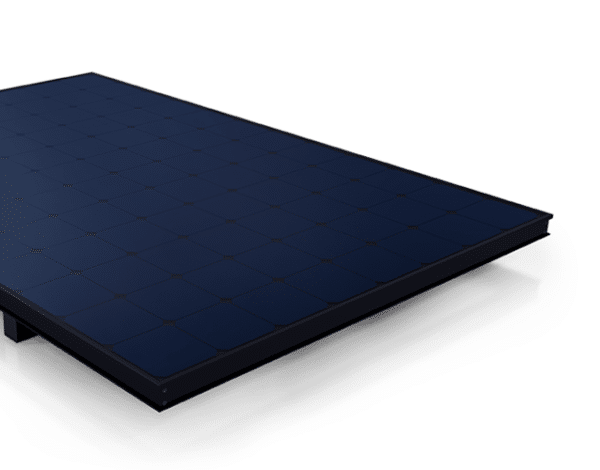 This entry-level panel is sourced from an Indian company, Waaree Energies Ltd. Although they're not as efficient as the Maxeon series, they're made by a reputable manufacturer and have a 25-year warranty.
Specifications:
U Series
380W to 420W
Made from common Mono PERC cells.
Warranty and Service
In a recent update, SunPower Maxeon Technologies extended their warranty on Maxeon solar panels from 25 to 40 years. This is now the longest warranty in the solar panel industry. Based on data from millions of panels sold, only a tiny 0.005% of them had issues, which gives the company confidence in offering this long warranty.
By the end of the 40 years, these panels are guaranteed to still produce at least 88.3% of their original power. This slow decrease in power, about 0.25% per year, is because of the special design of Maxeon IBC cells. These cells are strong and can handle heat better than many other panels. They're also less likely to have small cracks or hot spots, which are problems in many other panels.
For their Performance or P series panels, SunPower offers a 25-year warranty, promising that they'll produce at least 87.2% of their original power after 25 years.
Sustainability
SunPower is a leader in making solar panels in an environmentally-friendly way. They have a full plan to be sustainable at every step, from making the panels to using them. Because of this, they were recognized with the first annual Sustainability Award from pv magazine.
Also, SunPower's Maxeon Panels have a special recognition called "Cradle to Cradle CertifiedTM". This means they're made in a way that's good for the environment from start to finish, setting SunPower apart as a top manufacturer in sustainability.
SunPower Battery Systems
In 2019, SunPower entered the energy storage market with the Equinox storage system. By 2021, it was renamed SunVault Storage. More recently, they introduced the SunPower Reserve battery energy storage system in Australia. This system combines solar panels and a battery to store energy, making it a complete solution for homes.
SunVault Storage Overview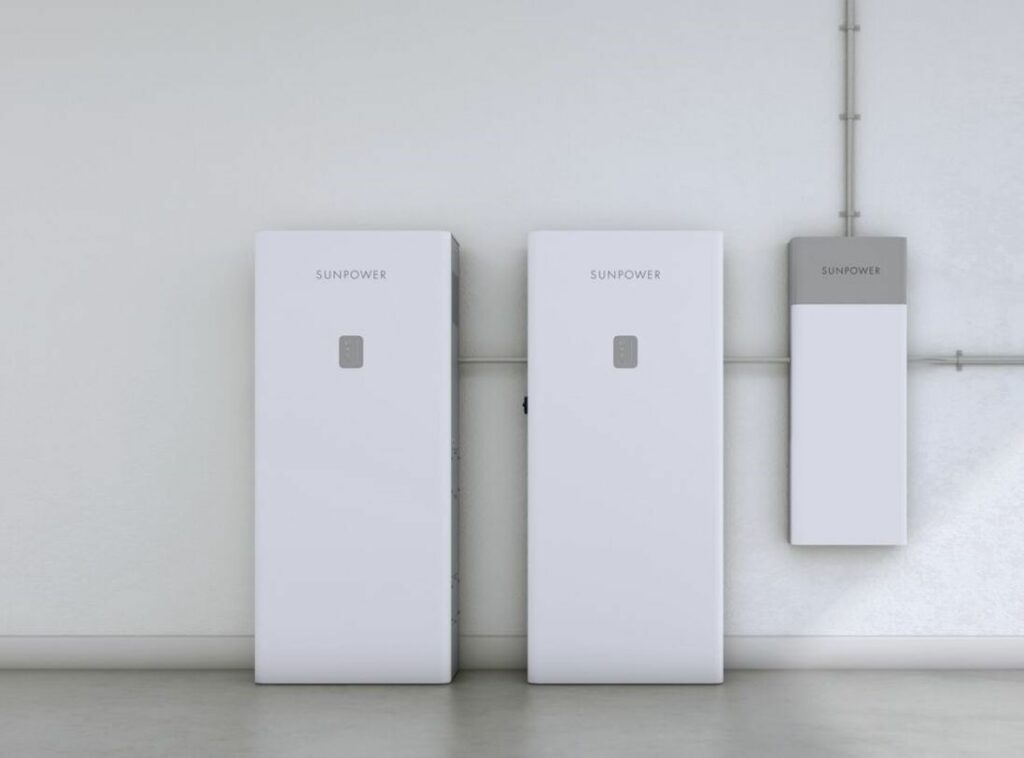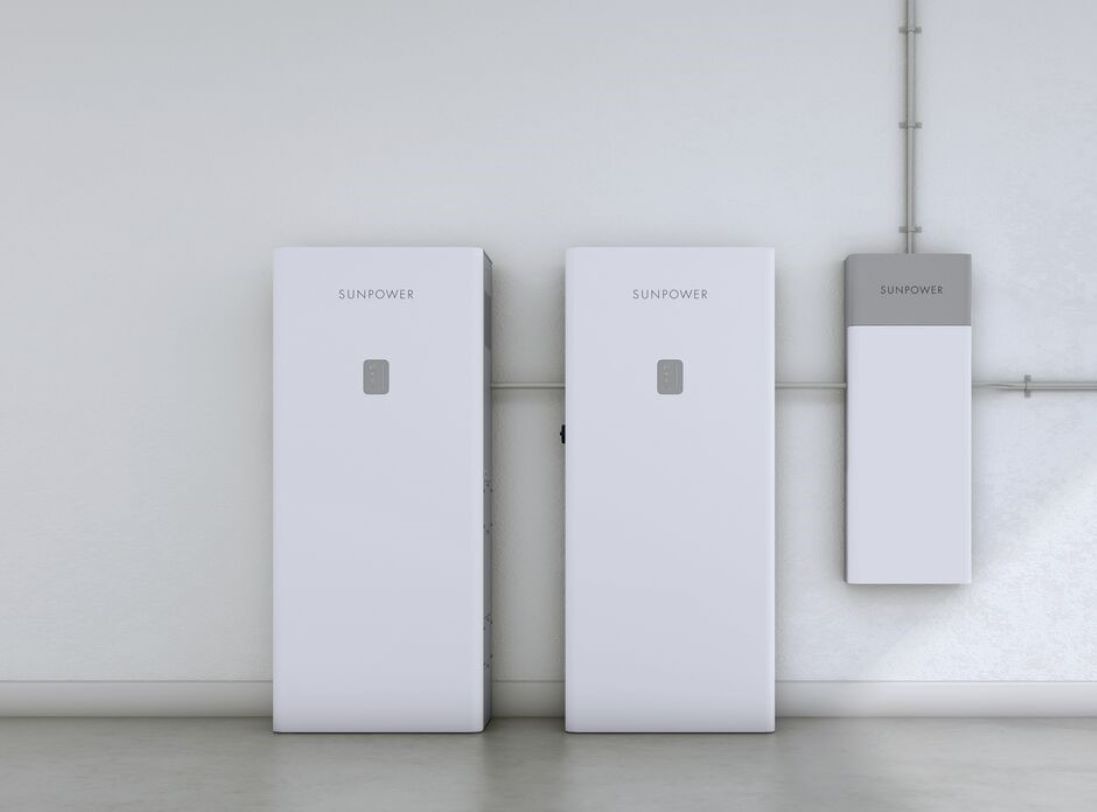 SunVault Storage is a battery system that can be added to houses that already have solar panels. But, there's a catch: it can only be used with SunPower solar panels. Most other batteries, like the Tesla Powerwall, can work with any solar panel brand. SunVault comes in 13kWh or 19kWh sizes and uses a top-quality Schneider Electric XW Pro inverter. This inverter can deliver 6.8kW of constant power and even 12kW for short times, making SunVault a strong battery option.
A special part called the Hub+ module is like the system's control center. It has tools and equipment that allow the house to use only battery power if there's an electricity outage. This setup is similar to the famous Tesla Powerwall 2. But there's a difference: SunVault uses lithium Ferro phosphate cells, which are known to be safer for stationary batteries.
Some key points about SunVault:
13kWh battery size.
6.8kW continuous power.
It's AC-coupled and connects directly to the home's main electrical panel.
You can use two or three SunVaults together for more power.
The 13kWh version is priced at US$16,000, not including setup costs.
SunPower Reserve Details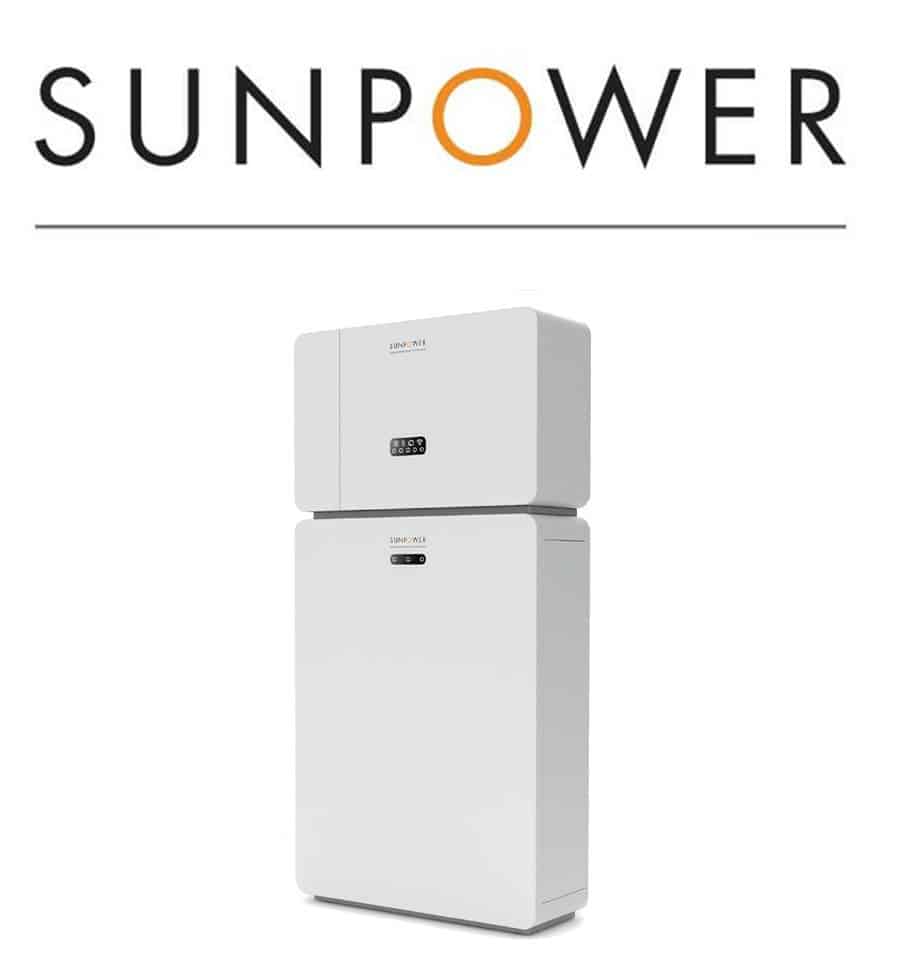 SunPower Reserve, introduced in Australia, is an all-in-one solar and battery system. The solar panels connect straight to an in-built hybrid inverter, so there's no need for a separate solar inverter. This inverter can provide 5kW of power, and for short moments, even 7.5kW. The total battery storage is 10.1kWh, but you can use up to 6 batteries together for a massive 60.5kWh of storage.
Some impressive things about the inverter:
It has two solar inputs.
It can work with powerful, newer solar panels.
The inverter and battery have a 10-year warranty.
However, the battery should not be used up fully every day, as this can reduce its lifespan.
Considering SunPower's reputation for making high-quality products, the SunPower Reserve is expected to meet those same standards. However, since it's new, there isn't a lot of feedback on it yet.
The Bottom Line
SunPower is known as one of the best solar panel makers in the world. Not many companies can match its high quality and performance. Even though SunPower's Maxeon panels might not be the most efficient right now, they held that title for over ten years. They also had the best warranty and least wear and tear during that time. These panels are costly, but sometimes you have to pay more for top quality. 
Some people have been worried about SunPower's financial challenges and if they can stick to their long warranty promises. Still, many installers and customers rank them high in the U.S. and other parts of the world. In places like Asia and Australia, SunPower isn't as well-known. Their high-priced Maxeon panels are hard to choose when other brands offer good products for less money. However, no other company offers a 40-year warranty like SunPower does.
SunPower's Performance series panels have also been a hit, especially for businesses. They are reasonably priced and come with a strong warranty. Given the new Maxeon 5 and 6 panels now available and SunPower's improving financial situation, it seems they will stay a top choice in the solar industry for a while.
Let 8MSolar Help You Decide
Deciding which panels are right for you can be difficult and overwhelming. Let 8MSolar help you find the best fit for your home. The 8MSolar team is filled with experienced residential solar installers, ready and prepared to help you meet your solar project needs. Contact 8MSolar today.