Talesun Solar Panel Review (2023)
Talesun Solar: A Brief History
Talesun Solar is a part of the Zhongli Science and Technology Group from China, known for making things like fiber optic cables. In 2010, the Zhongli Group invested a huge amount of $850 million in Talesun Solar.
The Talesun website says they can produce 2GW of silicon cells and 2.8GW of solar panels every year. This means they're a medium-sized manufacturer. They sell most of their panels in China, but they also have customers in Europe and Japan.
Quick Facts About Talesun Solar Panels
They're listed as Bloomberg Tier 1
Talesun is recognized as a Top Performer by PV Evolution Labs (6 out of 6 times)
Understanding Bloomberg Tier 1 Ranking
The Bloomberg Tier 1 ranking isn't about how good a solar panel is. Instead, it shows if the company that makes the panel is financially stable and well-known. It's based on public info about the company's money situation.
What Does "PV Evolution Labs Top Performer" Mean?
PV Evolution Labs, with help from DNV GL, checks how reliable solar panels are. Solar panel companies choose to join these tests and pay for it. These tests are known around the world and show how well a solar panel works.
Right now, Talesun Solar Panels are among the best in PV Evolution Labs' tests. They've done well in all 6 tests in the 2023 report.
How Much Should You Expect to Pay for Talesun Solar Panels?
Here are some average prices for Talesun solar panels. Remember, these prices are for businesses that install solar panels, not for regular customers.
| | | |
| --- | --- | --- |
| Panel Type and Details | Average Price | Price per Watt |
| TALESUN 330W MONO HALF CUT (M330HC) | $140–$150 | $0.42–$0.46 |
| TALESUN 380W MONO 144 CELL (M380HC) | $160–$170 | $0.42–$0.45 |
What Sets Talesun Solar Panels Apart?
Complete Control from Start to Finish
While many solar panel companies buy solar cells and then put them into their panels, Talesun does everything in-house. They make their own solar cells and panels. This lets them keep a close watch on quality. Plus, Talesun doesn't just make panels; they also design and set up solar projects, mostly in China. By handling everything from start to finish, Talesun knows all the challenges that come with a solar project, helping them improve their products.
Talesun's Solar Panel Offerings
Here are two main kinds of Talesun solar panels offered in the United States:
1. Talesun BISTAR Series
The BISTAR series panels use monocrystalline PERC half-cut solar cells. They come in different sizes. The smaller 60-cell one (360 watts) is great for homes. The bigger 78-cell one (670 watts) is used for big projects. These panels can turn up to 21.6% of sunlight into power, which is pretty impressive in 2023.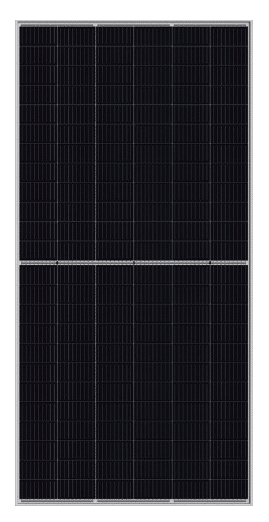 What's cool about the BISTAR series? They have up to 9 busbars, which means less energy is lost when electricity moves inside the panel. Plus, if you want your roof to look sleek, they have a full-black option.
2. Talesun BIPRO Series
The BIPRO series is special because it's bifacial. This means it has glass on the back, so it can make power from sunlight that hits the bottom of the panel, not just the top. This is really useful if the panel is tilted and set up on something that reflects light, like white gravel.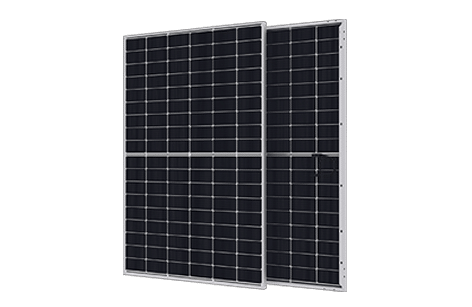 Like the BISTAR series, the BIPRO series uses half-cut monocrystalline PERC cells. They have panels that range from 280Wp to 665Wp, so they're good for different kinds of projects.
Talesun's Warranty: What You Need to Know
Warranty Duration
Talesun offers a standard warranty that covers 25 years for performance and between 10-12 years for the product, based on which model you have. This is about the same as other popular panel companies. However, a warranty's real worth goes beyond just the years it covers.
What the Warranty Covers
The performance warranty ensures that the solar panel will still work efficiently over its life. Usually, they promise that after 25 years, the panel will still produce 80-85% of its original power. Talesun's regular monocrystalline panels promise to give 84.8% of their starting power at the end of 25 years. This is pretty much what other affordable solar panels offer.
Advantages and Disadvantages of Talesun Solar Panels
Advantages
Recognized as Tier 1 by Bloomberg, indicating financial strength.
Controls the entire process of making solar panels, from start to finish.
Disadvantages
Not as popular in the market compared to some other Chinese solar panel companies.
Comparing Common Talesun Solar Panel Models
| | | |
| --- | --- | --- |
|   | Talesun Bistar 380WTP6H60M | Talesun Bipro 380WTD6160M |
| Cell Number | 120 Cells | 120 Cells |
| Cell Type | Half-cut Monocrystalline | Half-cut Monocrystalline |
| Power Output | 380W | 380W |
| Nominal Power Voltage | 35.5V | 35.5 |
| Panel Efficiency | 20.9% | 20.9% |
| Dimensions | 1755*1038*30mm | 1755*1038*30mm |
| Weight | 19.5 kg | 23.5 kg |
| Product Warranty | 12 Years | 12 Years |
| Performance Warranty | 25 Years | 30 Years |
| Operational Temperature Range | -40℃-+85℃ | -40℃-+85℃ |
| Made in | China | China |
Should I Choose Talesun Solar Panels?
While Talesun's solar panels have some good features, the company doesn't have as strong of a presence in the United States when compared to other solar companies. There are other options out there with a track record of reliable performance. It might not be worth the potential hassle if you ever need to make a warranty claim, even if Talesun's panels cost less than those from a bigger, well-known brand.
Let 8MSolar Help You Decide
If you're deciding which solar panel is right for you, let 8MSolar help make the decision easier. We install many popular solar panels, such as Hanwha Q.Peak DUO BLK G10+, REC Alpha Pure, Solaria PowerX and the Solaria PowerXT. These are our most popular due to their quality, strength and ease of warranty process. 8MSolar is also a REC ProTrust Installer, and with our extensive expertise, we can help you decide which brands best fit your home or business.